Get Future-Ready, Get Industry-Ready !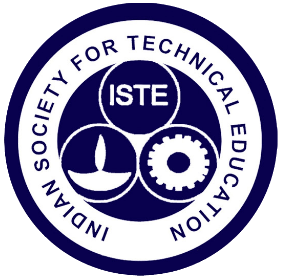 National Employability Assessment Test
and Industry Readiness Program
for Diploma Engineers and Professionals | Season - WINTER 2022

Online Registrations Open
Program Fee: ₹1,000/- (inclusive of GST)
Final year Students, Freshers and experienced Professionals can apply
Tier I, II and III Cities
Video Lessons with Q&A forums
LIVE Sessions with Guidance
National Employability Assessment Test
Interactive Study Materials
covering all specializations, with Video Lessons and Q&A forum
Preparatory Mock Tests
for Self-Evaluation, Speed, Accuracy & Performance boosting
Strategic Guidance
for assessment Test preparation and to understand the competitive market
Computer Based Exam
from 200+ Exam venues across 100+ cities from 30+ States & UTs PAN India
Uniform & Transparent
evaluation process, with availability of Q&A, Response Sheets
Employability Score Cards
to qualified and successful candidates, with marks and percentile
Performance Analysis
of sectional & overall marks, max. & average marks comparison, accuracy
PAN India Talent Pool
of employable candidates with demographic segmentation
Awards & Scholarships
distribution to the top scorers across geographies
Hours LIVE Industry Masterclasses
Hours LIVE UpSkiling Sessions
LIVE Career Counselling Sessions
Subject Matter Experts from Industry and Academia
Recruitment Partners (Placement Agencies & Job Portals)
Industries, Corporate and Sectoral Industry Associations
Industry Readiness Program
Industry Masterclasses
for building elementary technical competencies required for industry
Basic IT Skills Enhancement
for building proficiencies in understanding and handling modern computer based systems
Soft & Life Skills
Enhancements for building psycho-social competencies and interpersonal skills
Resume Building
facility in industry acceptable template and live sharing with recruiters
Career Counselling
for better understanding of job market and career enhancement
Placement Assistance
for connecting relevant industries through Corporate HRs and placement partners
| Details | Important Dates (Tentative) |
| --- | --- |
| Online Registration | AUG 29, 2022 to OCT 15, 2022 (Extended) |
| Interactive Study Materials | Free Access |
| Preparatory Mock Tests | NOV, 2022 onwards |
| Strategic Guidance | NOV, 2022 |
| Admit Card Download | DEC, 2022 |
| National Employability Assessment Test | DEC, 2022 |
| Industry Masterclasses & Skill Enhancements | DEC, 2022 onwards |
| Result Announcement, Score Card Download | JAN, 2023 |
| Resume Building | Free Access |
| Career Counselling | JAN, 2023 |
| Life-time Placement Assistance | JAN, 2023 onwards |
LIVE classes will be conducted through virtual mode, as per schedule
Why?
Employability Assessment
Well-structured and standardized Assessment in all India perspective is the need of hour to bridge the gap !
Supply Side
Students and Institutes
Demand Side
Industries and Corporate
Salient Features & Benefits
For Industries & Corporate
How It Works ?
The System, Process & Protocol
Computer Based Assessment
About
Indian Society for Technical Education
Serving the nation since 1941
Indian Society for Technical Education (ISTE) started its journey in 1941 as the Association of Principals of Technical Institutions (APTI), which was converted into "Indian Society for Technical Education" in 1968 with a view to enlarge its activities to advance the cause of Technology education. It has been assisting and contributing in the production and development of top quality professional engineers and technicians needed by the industries and other organisations. Being the only national organisation of educators in the field of Engineering and Technology, ISTE effectively contributes in various missions of the Union Government. The Ministry of Human Resource Development, AICTE/Department of Science and Technology/State Govts. are well associated with the ISTE for programmes relating to technical education.

ISTE is having 19 Sections PAN India with active membership of about 1,35,525+ life members, 5,50,000+ student members, 3,052+ institutional members (including IITs, IISc, NITs and other leading technical institutions), nearly 1,453+ faculty chapters and 1,649+ students' chapters throughout the country. ISTE has an Executive Council (Apex body) at National level.
The major objectives of ISTE are
To formulate the general goals & responsibilities of technical education.

To adjust curriculum & educational processes to changing conditions.

To develop effective teachers & educational administrators.

To improve instructional methods & practices & administrative usages.

To enhance professional ideals & standards.

To foster research as a function complementary to teaching.

To cultivate fraternal spirit amongst the teachers, administrators, industrialists & professionals.

To bring about effective linkage between technical institutions industry & society.

To award Honorary fellowships, Awards and Prizes, for furthering the objectives of Technical Education.
Frequently Asked Questions
Interactive Study Materials
Yes, the Mock Test facility is device friendly. Hence it can be accessible from smart phones, tablets as well.
Mock test attempt once started will be available for the mentioned test duration. Candidate if resume within that time limit can restore the test, if time limit is over the candidate may re-attempt the mock test.
There is no expary date as such.
Strategic guidance is a method which will help candidates to plan and execute accordingly to achieve success in career.
Exam strategic guidance means an examination skills which is a determining factor for a candidate to win the battle of examination.
Career strategic guidance means to identify a candidate's some basic factors like strength, weakness, advantage, disadvantage, values etc and helping the candidate to find a path to achieve the skills on the basis of aforesaid factors to match themselves according to employer's requirement.
Employability Assessment Test
The Timeline may please be referred.
No. Hard copy (preferably printed in color) of the Admit Card must be brought to the examination centre along with AADHAAR (not photocopied/ scanned copy), which was specified during the filling up of the online application.
Candidates must bring a print-out of the downloaded Admit Card to the Examination Center for the verification along with the original AADHAAR (NO photocopy/scanned copy), which was specified during the filling up of the online application.
The Admit Card is valid if and ONLY if the candidate's photograph and signature images are clear and legible. The photograph on the Admit Card and that in AADHAAR should match with the appearance of the candidate on the day of examination.

YES. Candidates can opt for exam venues located in their preferred cities / towns as listed. Candidates will be given 2 (TWO) preferences to select exam cities. Based upon seat availabilities in the exam cities, candidates will be allocated in the respective exam venues at the cities of their first preference otherwise second preference.
In case of exceptions, exam venues in a completely different exam cities will be allocated to the respective candidates, prior to communications.

After the assessment test, the questions along answer keys will be published.
A candidate can evaluate his/her score on the basis of right answer with considering negative marking.
Only the answer keys will be provided.
A candidate can challenge/object on the objection tracker.
During assessment test if any candidate has any doubt regarding the question and answer choices, he/she can raise objection in the objection tracker which will be available in the portal after the publication of question & answer.
YES, working professionals (upto 2-3 yrs. experience) may also appear for the Exam, need to select disciplines as per their education / experiences.
NO, there is no limitation on this Assessment Test attempt. A candidate can appear for this Assessment Test every year.
There will be PAN India wise, Region wise & State wise Ranking of the qualified candidates (w.r.t. respective disciplines) for this Assessment Test.
Industry Readiness Program
The candidates will be informed time to time in our website regarding industry masterclasses.
Candidates have to registered first for the entire program so that they can avail industry masterclasses. So the enrollment timeline for industry masterclasses is upto last date of registration process.

It will help candidates either fresher or experienced to get an idea about the modern technologies adopted in the industry and also help them to build technical competencies to achieve success in future.
No, it is mandatory to register first in the program and after that candidates will be eligible for all the modules available in the entire program.
IT Skills, Soft Skills & Life Skills Enhancement
Soft skills and Life skills are psychosocial competencies and interpersonal skills that help people making informed decisions, solve problems, think critically and creatively, communicate effectively, build healthy relationships, empathize with others and cope with managing their lives in a healthy and productive manner.
Various business and industrial projects often require employees to work as a team, making employees' abilities to have positive interactions to others just as valuable as the technical tasks they are asked to accomplish. Thus, competent candidates having adequate soft skills and life skills can get better opportunities.

The details will be intimated to the candidate after the registration at "National Employability Assessment Test for Diploma Engineers and Professionals".
The reputed training Institutes, who are NSDC empaneled up-skilling partners will be responsible for the Soft Skills, Life Skills and basic IT Skills Enhancement.
It is a facility to prepare resume in standard template within NEATmet portal, which is accepted by recruiters.
As it is a Live resume hence no PDF version is required.

Check your Resume, whether it is having insufficient information in any Section, put all the mandatory details over there and make it look attractive. Your merit list and resume link will be sent to the company from our end, once your profile will get shortlisted you'll receive the calls or email from the companies. Please do check your email in regular basis and do receive call.
It is totally FREE of cost.
The Live links of the resume will be available to the recruiters along with the merit list of the respective candidates.
The Live Resume link will be shared with the companies. Therefore, the companies can access the updated resume.