Basic IT Skills Enhancement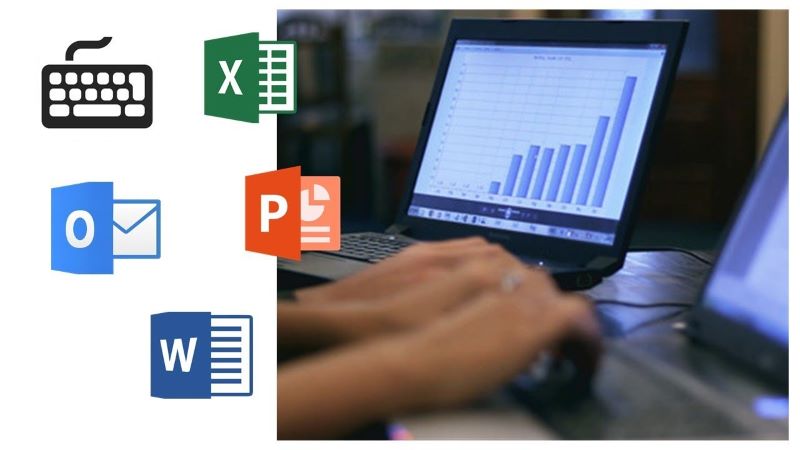 About Course
Being familiar with everyday technology is no longer something that only specialists and enthusiasts need to worry about. In today's technology-centric world, it's vital for all employees to have basic computing skills that allow them to perform well in the workplace and keep up with the fast-paced changes facing modern businesses.
Basic computer skills refer to the ability to use computers and related technology to perform fundamental tasks. Using these skills, you can make presentations, work with application software, access databases, communicate with team members and create beautiful designs. The type of computer skills you use depends on your job role and industry. For example, marketers are likely to use digital marketing tools, whereas accountants will use accounting software.
As companies are becoming increasingly dependent on digital tools, employers often prefer candidates who can operate those tools. Knowing the fundamentals of computers is important for the following reasons:
Fosters efficient ways of working: Knowing the basics helps you streamline your everyday tasks. This allows you more time to focus on other areas of your job role. For example, a graphic designer can create a flyer design using illustration software.
Streamlines communication: Being able to use the basic technology required for your job role makes it easier to work with stakeholders, team members and clients. You can easily connect and share information with them using communications tools.
Helps in career advancement: Being able to use computer tools relevant to your job allows you to work on more challenging projects and helps you get a job faster than candidates who lack these skills. For example, a graduate with experience in using website analytics is likely to get hired faster than someone with no experience in this tool.
Show More
What Will You Learn?
Computer Fundamentals

Operating Systems

Microsoft Office

Email Clients
Course Content
IT Skills Training for beginners
Basic Computer Knowledge
Windows 10 Tutorial
Microsoft Office
Microsoft Word
Microsoft Excel
Microsoft Excel | Portrait Shorts
Microsoft Excel | 10 Features
Excel for Accounting
Microsoft PowerPoint
Earn a Certificate
Add this credential to your LinkedIn profile, resume, or CV, share it on social media and get noticed
Student Ratings & Reviews