Production Engineering Preparation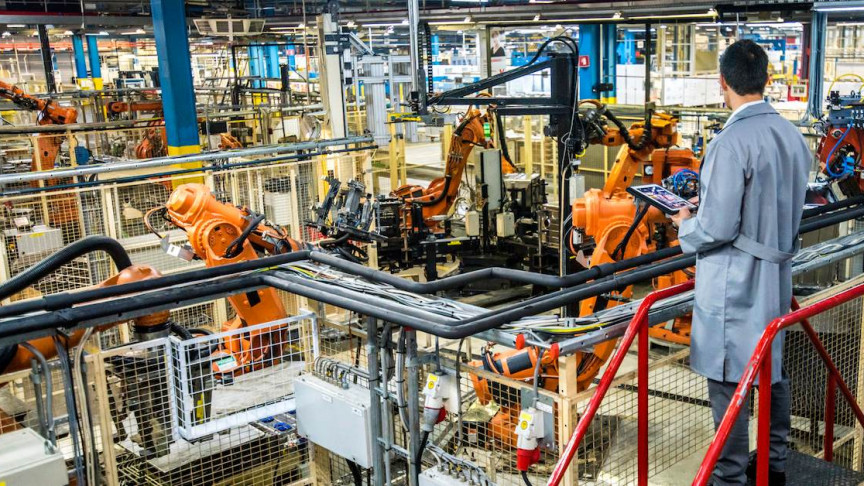 About Course
This Refresher Course helps aspiring candidates to recapitulate and improve their fundamental knowledge on various subjects pertaining to Production Engineering.
It covers the relevant topics under the academic curriculum for Graduate and Diploma level Engineering, where video lectures from world class institutions e.g. IITs, IISc etc. have been facilitated for dissemination of knowledge.
What Will You Learn?
General Engineering

Manufacturing Processes

Quality and Reliability

Industrial Engineering

Operations Research and Operations Management
Course Content
Basics of Materials Engineering
Introduction

Material Property Landscape

Crystal Structure – 1 (Platonic Solids)

Crystal Structure – 2 (Unit Cell, Lattice, Crystal)

Crystal Structure – 3 (Bravais lattice, Symmetry in Crystals)

Crystal Structure – 4 (Miller Indices for Crystallographic Points and Directions)

Crystal Structure – 5 (Miller-Bravais Indices, Linear and Planar Density)

Crystal Structure – 6 (Planar desnity, Close-Packed Structures, Stacking Faults)

Crystal Structure – 7 (Single Crystal and Polycrystalline Materials)

Crystal Structure – 8 (X-Ray Diffraction and Determination of Structure)

Defects in Crystalline Materials – 1 (Types of Crystalline Defects)

Defects in Crystalline Materials – 1 (Point Defects)

Defects in Crystalline Materials – 1 (Equilibrium Concentration of Vacancies)

Defects in Crystalline Materials – 1 (Theoretical Shear Strength)

Defects in Crystalline Materials – 2 (Effect of Point Defects)

Defects in Crystalline Materials – 2 (Point Defects and Solid Solutions)

Defects in Crystalline Materials – 3

Defects in Crystalline Materials – 4 (Slip Systems, Burger's Vector )

Defects in Crystalline Materials – 4 (Slip in Single Crystals )

Defects in Crystalline Materials – 5 (Different Stages of Slip )

Defects in Crystalline Materials – 5 (Geometry & Slip, Stress Field Around )

Defects in Crystalline Materials – 6 (Twinning, Interfacial Defects )

Defects in Crystalline Materials – 6 (Strengthening Mechanisms)

Defects in Crystalline Materials – 7 (Plastic deformation)

Mechanical Properties of Materials (Concept of Stress Tensor)

Mechanical Properties (Tension Test-Elastic Deformation)

Mechanical Properties (Tension Test – Plastic Deformation)

Mechanical Properties (Tension Test – Plastic Deformation)

Mechanical Properties (Hardness Test)

Static Failure Theories (Introduction, Definition of Failure)

Static Failure Theories (General form of failure theory)

Static Failure Theories (Distortion Energy Theory)

Static Failure Theories (Maximum Shear Stress Theory)

Static Failure Theories (Design Problems)

Static Failure Theories (Failure of Brittle Materials)

Static Failure Theories (Coulomb-Mohr and Modified Coulomb-Mohr)

Static Failure Theories (Notches and Stress Concentration)

Introduction to Fracture Mechanics, Griffith's Analysis of a Cracked Body

Fracture Mechanics (Energy Release Rate)

Fracture Mechanics (Crack Resistance, Stress Intensity Factor)

Fatigue Failure of Materials (Introduction, Historical Events, S-N Diagram)

Fatigue Failure of Materials (S-N Diagram, Types of Time Varying Loads)

Fatigue Failure of Materials (High Cycle Fatigue, Low Cycle Fatigue)

Fatigue Failure of Materials (Rotating Beam Bending Test)

Fatigue Failure Theories (Fatigue strength correction factors)

Problems on Fatigue Failure -1 S N diagram and Corrected endurance strength

Fatigue Failure of Materials (Features of Fatigue Failure)

Fatigue Failure of Materials (Effect of Mean Stress)

Fatigue Failure of Materials (Multiaxial Fatigue and Variable Amplitude Loading)

Fatigue Failure of Materials (Fatigue Stress Concentration Factor)

Fatigue Failure of Materials (Fatigue Crack Growth, Paris' law)

Problems on Fatigue Failure – 2 Effect of mean stress, Fatigue crack growth

Problems on Fatigue Failure – 3 (Effect of Notch, Multiaxial Loading)

Phase Diagrams (Introduction)

Phase Diagrams (Language of Phase Diagrams, Types of Binary Phase Alloys)

Phase Diagrams (Tie line, Lever Rule)

Phase Diagrams (Type 1: Isomorphous Alloys)

Phase Diagrams (Congruent Melting Alloys, Type II Alloys, Eutectic Reaction)

Phase Diagrams (Type III Alloys with Partial Solubility in Solid State)

Phase Diagrams (Congruent melting alloys, Peritectic Reaction, Monotectic Reaction)

Phase Diagrams (Allotropy, Eutectoid and Peritectoid Reactions)

Phase Diagrams (Iron-Iron Carbide Phase Diagram)

Kinetics of Phase Transformations (Homogeneous Nucleation)

Kinetics of Phase Transformations (Heterogeneous Nucleation)

Isothermal Transformation Diagram

Martensite Transformation, C-C-T Diagram

Heat Treatment of Steels (Annealing and Normalizing)
Core – Applied Mechanics
Theory of Machines
Fluid Mechanics
Thermodynamics
Heat Transfer
Casting
Metal Forming
Joining Technologies for metals
Powder processing
Polymers and Composites
Computer Aided Design and Manufacturing
Manufacturing Process I
Manufacturing Process II
Engineering Metrology
Quality Design And Control
Industrial Engineering
Product Design and Development
Work System Design
Facility Design
Operations Research
Production and Operation Management
Earn a Certificate
Add this credential to your LinkedIn profile, resume, or CV, share it on social media and get noticed
Student Ratings & Reviews
No Review Yet