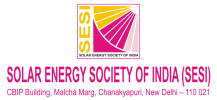 Solar Chartered Engineer Certification Program
for Graduate, Masters' and Ph.D. in Engineering & Technology
Flagship initiative to build technical workforce for sustainable development and
realize the dream of "One World, One Sun, One Grid"
The Solar Chartered Engineer Certificate, as issued by Solar Energy Society of India (SESI) will help the engineers to get recognized for their high level of professional competencies and qualifications in the Solar Industry field. This certificate will be recognized on both national and global platforms.
The objective is to establish and popularize the certificate program in India. And promote the same in the middle east and other overseas countries as there is a tremendous demand for certified professionals in the area due to a large number of upcoming solar projects.
Certify all the solar industry related machinery imported from abroad
Be empaneled as a Valuer and Loss Assessor for financial institutes
Work on Government sponsored infrastructural development projects
Prepare the detailed report of the project proposals independently
Practise as self-employed Consultant in India and abroad
Be employed or promoted in foreign companies
About Us
Solar Energy Society of India (SESI)
The Solar Energy Society of India (SESI), established in 1978, having its Secretariat in New Delhi, is the Indian Section of the International Solar Energy Society (ISES). Its interests cover all aspects of renewable energy, including characteristics, effects and methods of use, and it provides a common ground to all those concerned with the nature and utilization of this renewable non-polluting resource.
The Society is interdisciplinary in nature, with most of the leading energy researchers and manufacturers of renewable energy systems and devices of the country as its members. High academic attainments are not a prerequisite for membership and any person engaged in research, development or utilization of renewable energy or in fields related to renewable energy and interested in the promotion of renewable energy utilization can become a member of the society.
The major activities of SESI are:
(a) Publication of SESI Journal, a bi-annual technical journal containing papers on renewable energy utilization, technical notes and other items of interest of those involved in renewable energy research and development.
(b) Organization of the International Congress on Renewable Energy once in a year, where numerous scientific and technical papers are presented and discussed.
(c) Publication of the proceedings of the Annual Convention.
Solar Energy Society of India
2nd Floor, Central Board of Irrigation and Power (CBIP)
Malcha Marg, Chanakyapuri, New Delhi – 110021
Mobile: +91 9355155772, E-mail: [email protected]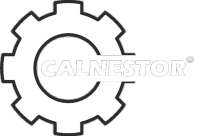 To facilitate the end-to-end hassle free solutions for online registrations, digital payment collection & processing, documentation & verification, certificate generation with validation and transparency through NEATmet platform.
Frequently Asked Questions