National Employability Assessment Test for Diploma Engineers & Professionals
National Employability Assessment Test for Commerce, Accounting & Finance
PAN India
Certified Employability Assessment Tests
Computer Based Exam
from PAN India Exam Venues
Uniform & Transparent
evaluation process
PAN India Talent Pool
of employable candidates
Visibility to Recruiters
through placement partners
Employability Score Card
to Qualified and Successful candidates
Certification of Merit
to Good Scorers across disciplines & trades
Awards & Scholarships
to deserving candidates across geographies
Endorsement & Recommendation
of Top Scorers to potential recruiters
Identify the potential employable candidates from Tier I, II & III cities PAN India through employability assessment
Upskill aspiring candidates down the line to make them job ready
Bridge the gap between employable candidates and potential recruiters through lifetime placement assistance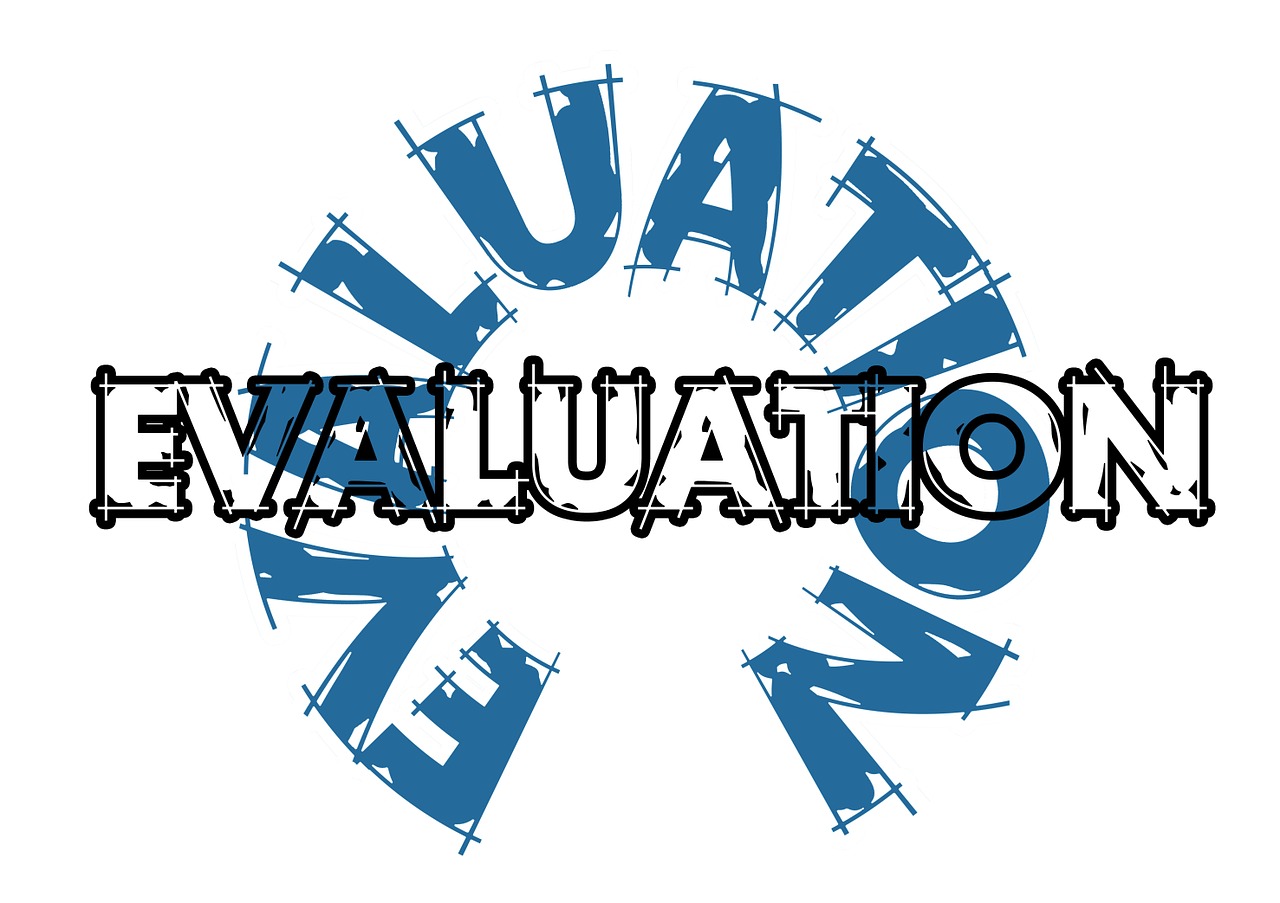 Who will be benefitted?
Disciplines & Trades
Graduate & Post Graduate
Commerce, Accounting & Finance
Under Graduate Diploma
Engineering & Technology
Graduate & Post Graduate
Engineering & Technology
What are the eminent personalities saying ?
It's all about employability skills, competence and attitude, to be developed to get a descent job and to have a proper mechanism of identifying employable and prospective talent from the common pool.
Major Concern in India !
Educated unemployment
In simple words, it is not finding a job in a particular industry despite holding a relevant degree and willing to work at industry standard wages/salaries.
It's not the number of years that a job seeker spends in schools or colleges, that's going to land a job. What matters is the quality of education and knowledge acquired during these years. Most of our childhood and youth is spent in mugging up textbooks and very less in practical understanding and acquiring skills.
According to a report, almost 2 million graduates and half a million postgraduates are unemployed in India. around 47% graduates in India are not suitable for any kind of industry role. Above all, the level of educated unemployment in India increases with higher education. while, at the primary level, youth unemployment is somewhere around 3.6%, it is 8% at the graduate level and 9.3% at the post-graduate level.
What It Is?
Employability Index
Employability Index means possessing a set of qualification, skills, knowledge, understandings, attitude and other personal attributes that make an aspiring candidate more likely to gain employment and be successful in the chosen occupations.
2017 - 2021
The Employability across India
The employability rate for men in India stood at 39% in 2021, which was a decrease by over 7% compared to the previous year. On the other hand, the employability rate for women in the country leaped from 38% in 2017 to 41% in 2021. This marks a very positive growth for both the business sector as well as the social structures in the country.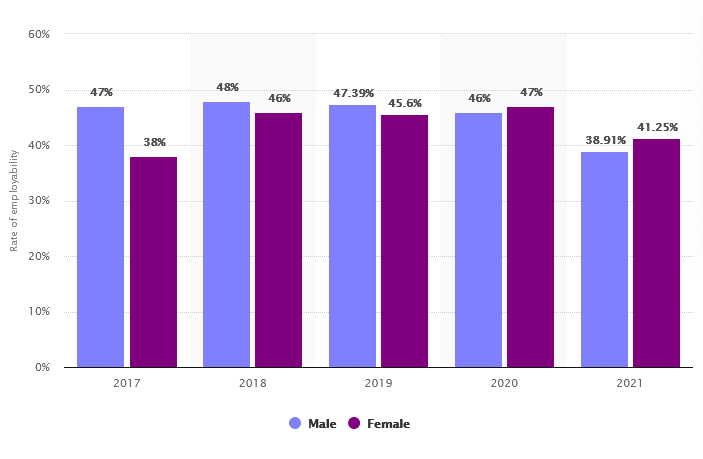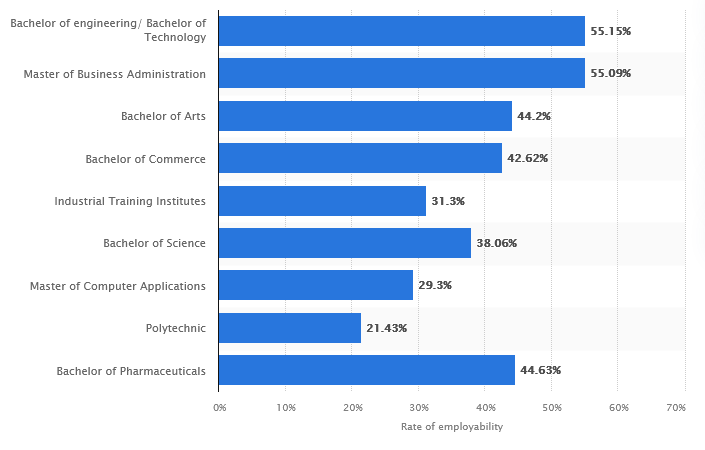 2020 - 2021
Which domains have more employable talent?
In 2022, undergraduates in engineering and technology domains had the highest employability rating at just over 55 percent. In comparison to that graduates with a computer application degree had an employability scope of around 29 percent.