About Lesson
Overview
The International Organization for Standardization (ISO) sets international standards in the industrial and commercial fields of the world.
Nowadays, businesses can implement various ISO management systems depending on the products or services provided to gain profits and stay ahead of competitors. Various industries that compete globally are usually ISO certified to prove to their customers that the products and services provided can be trusted with multiple attributes such as quality, security and safety.
The implementation of ISO management system standards has several benefits, such as increased company credibility, customer trust, employee performance, and company image.
To be ISO certified and subsequently maintain your ISO certification annually, your organisation is required to conduct internal audits regularly as part of the ISO standards' requirement to ensure good implementation of processes in your organisation's management system.
What is an ISO audit?
An ISO audit is an activity that companies conduct to evaluate, confirm, and verify processes related to the quality, security and safety of products and services so that companies are able to ensure the management system has been effectively implemented.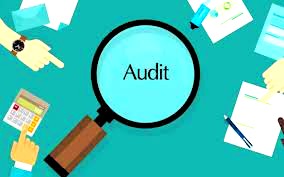 The objectives of conducting an ISO audit are:
To check the suitability of standards, regulations, procedures and conditions of implementation in your organisation.
To ensure consistency in the implementation of processes.
To look for areas of improvement and to develop key processes and working conditions in your organisation.
To comply with statutory and regulatory requirements
To fulfil customer requirements or market demands.
The standard that provides guidance for conducting an ISO audit is the ISO 19011:2018 – Guidelines for auditing management systems.
In general, the parties involved in an ISO audit are the auditor and the auditee. The auditor is the person who is responsible for carrying out the audit. At the same time, the auditee is the person being audited or the party being audited by the auditor.
What is an ISO auditor?
An ISO auditor is a professional who specializes in conducting ISO audits. They are trained to evaluate and assess an organization's processes, procedures and operations against industry standards. ISO auditors have the ability to identify weaknesses within the organization and provide recommendations for improvement. This can help organizations increase their efficiency and improve their customer service. Additionally, ISO auditors can provide guidance and advice on how to ensure compliance with the ISO standard.
ISO auditors aren't trying to trip you up or find tiny little reasons to fail your organization. Effective auditors show up with a goal of understanding your quality management system (QMS) and getting the evidence necessary to prove it operates at ISO 9001:2015 standards.
What Happens During an ISO Audit?
ISO audits focus on systems, products, or processes, the exact steps will differ depending on whether an auditor is assessing an information security management system (ISMS) or product safety. Regardless of whether you are conducting an internal or external ISO audit, the auditor will test your systems against an audit checklist, determine whether daily operations adhere to the standards, and assess progress in mitigating prior gaps or nonconformities.
Importance of ISO Audit.
ISO audits are important for a few reasons, an audit can tell you whether you are meeting requirements for ISO compliance and can expose the weak spots in your organization's operations, so that you can develop the strongest risk management strategy possible. An ISO audit can be a part of the initial phases of a risk assessment plan, but it can also assist you in developing new systems or approaching new customer bases. The right audit schedule can also launch you towards ISO certification.