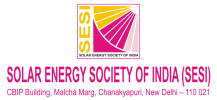 Junior Green Ambassador Program
Senior Green Ambassador Program
Flagship initiative to participate in sustainable development and
realize the dream of "One World, One Sun, One Grid"
Green Ambassador Certification
An interactive Modular Courseware (10 hrs duration), available online with chapter wise interactive lessons (videos, texts, referral links etc.), chapter wise Tests (MCQ type with multiple attempts allowed), Q&A forums etc. focusing on various aspects of Renewable energy sources and its applications for the participants.
On successful completion of the same, the enrolled participants will be certified as "Green Ambassador" by The Solar Energy Society of India (SESI).
The GREEN Score and GREEN Grade (under GPA scale of 5) will be provided in the certificate, which can be downloaded after successful completion of the Courseware.
For Junior Green Ambassador Program
Students from 9th to 12th standards
Youngsters between the age of 14 to 19 years
Anyone who wants to have the basic knowledge on Renewable Energy sources and its applications
@ ₹200 ₹100 only
(inclusive of Taxes)
For Senior Green Ambassador Program
Diploma, UG, Graduate and PG Students from Colleges & Universities
Academicians and Working Professionals of any age
Anyone who wants to have the advanced knowledge on Renewable Energy sources and its applications
@ ₹300 ₹150 only
(inclusive of Taxes)
Chapter-wise Interactive Lessons (Videos, Texts, Links etc.)
Chapter-wise Tests (MCQ type)
Multiple attempts for better Score
Q&A Forum
Fundamentals of Conventional and Non Conventional Energy sources
Basic Concepts, Theory and Characteristics of Non Conventional Energy Sources
Geographical factors, Global & Indian scenarios of Renewable Energy Sources
Comparisons, Usages, Applications, Advantages & Dis-advantages
Power & Electricity Generations from Green Energy Sources
Green / Renewable Energy and Sustainable Developments
Thanks so much for your very valuable training. I really enjoyed it, and appreciated that you made it fun! I feel much better prepared to deal with uncomfortable issues. Thank you for your wisdom, experience and personable presentation.
Raj Kishore Rout
Its great for the beginners and it's useful to know the basic fundamentals.
Bhabesh Pradhan
I got to learn many new things and from today I will work on various factors to reduce pollution.
Sushil Kumar Sethy
Most useful for learning how to generate energy
Venkaiah Chowdary Borra
The video lectures were so interesting and attention span was too good. So much informative content with quiz was really good experience ... worth the time spent.
Kamaksha Prasad Sahu
Very informative & innovative. Thanks for this course
Nilay Sarkar
Yes, the course was very good and it gives us the basic knowledge about our world and how we are destroying our own lives and how we could reduce the damage are make our earth a better place to live.
Amarkant Toppo
It was such a wonderful experience. And I am the future of this world. It is my duty and pride to protect planet Earth. I will keep my surroundings clean.
Soumya Ranjan Pradhan
Dear, It is really a very good insights of power sector and important of Renewable Energy to combat against Global Warming by reducing Carbon Footprint on Earth. And to achieve Carbon Neutral Goal of India.
Hemantkumar Gandhi
Junior Green Ambassador Certification
Basic Details and Applications
Senior Green Ambassador Certification
Basic & Advanced Details and Applications
About Us
Solar Energy Society of India (SESI)
The Solar Energy Society of India (SESI), established in 1978, having its Secretariat in New Delhi, is the Indian Section of the International Solar Energy Society (ISES). Its interests cover all aspects of renewable energy, including characteristics, effects and methods of use, and it provides a common ground to all those concerned with the nature and utilization of this renewable non-polluting resource.
The Society is interdisciplinary in nature, with most of the leading energy researchers and manufacturers of renewable energy systems and devices of the country as its members. High academic attainments are not a prerequisite for membership and any person engaged in research, development or utilization of renewable energy or in fields related to renewable energy and interested in the promotion of renewable energy utilization can become a member of the society.
The major activities of SESI are:
(a) Publication of SESI Journal, a bi-annual technical journal containing papers on renewable energy utilization, technical notes and other items of interest of those involved in renewable energy research and development.
(b) Organization of the International Congress on Renewable Energy once in a year, where numerous scientific and technical papers are presented and discussed.
(c) Publication of the proceedings of the Annual Convention.
Solar Energy Society of India
2nd Floor, Central Board of Irrigation and Power (CBIP)
Malcha Marg, Chanakyapuri, New Delhi – 110021
Mobile: +91 9355155772, E-mail: [email protected]
Frequently Asked Questions