India has now entered into the digital era with the concepts of digitization set in every sphere. People are in the mode to realize this concept as fast as possible with the best of the precision. So it is not possible for us to make any progress with the help of textbooks alone.
From the perspective of the Indian accounting system, which happens to be my domain of expertise, there has been a radical change in the fundamental approach of taxation; it has created a lot of job opportunities.
But those of complain of unemployment, are just graduating with the various specializations in commerce without any practical knowledge or with the insight of the requirements of the industry. Hence, one has to keep himself/herself not only updated thoroughly with the ever changing needs of the society in terms of the GST filing, Income tax filing, TDS return, books of Accounts, etc. but at the same time must have an inquisitive mind to do a research on the various aspects of financial matters and project himself/ herself accordingly as a deserving candidate for any organization.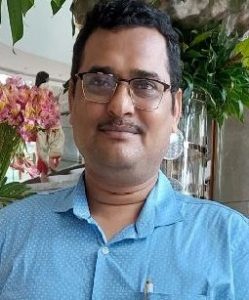 Atanu Mishra
Founder and Director, Mishra & Associates