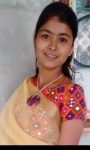 Manager, clerical workDigital marketing manager. ...Communications manager. ... marketing executive, marketing advisor, area sales executive,
naveen singh
9:18 AM (11 hours ago)
to me
CURRICULUM – VITAE
NAVEEN
ADDRESS -VPO GARANPURA KALAN
TEH . – TOSHAM
DISTT . BHIWANI , 127040
CONTACT : + 91-7056748560
Mail [email protected]
CARRIER OBJECTIVE :
To makes career by taking challenging assignments while working in a dynamic and growing organization and become a successful part of an organization through my work dedication commitment .
PROFESSIONAL & ACADEMIC QUALIFICATION :
10th from HBSE Bhiwani in 2015 .
12th from HBSE Bhiwani in 2017 .
B.com from CBLU Bhiwani In 2020 .
I Have done diploma in computer software from HARTRON Tosham .
CS foundation .
Persuing M.COM final from GJU Hisar .
PROFESSIONAL SKILS :
Banking and insurance
Fundamentals of Accounting and Auditing
Bussiness law & Company law
Service of Marketing
Business management Ethics and Entrepreneurship
TECHANICAL SKILLS :
Ms – Office , excel , word power point Java , VB.net , HTML , C , C +
ACHIV EMENTS :
National level computer exam with A + Grade
Show and talent Advertisment
Girl talent Search And Scholarship Exam
ATTRIBUTES :
 Good Communication Skill in English & Hindi
Self Confidence .
High ability of quality working in crunch conditions
Flexibility & willingness to learn Self Motivated person with good analytical skills .
Work in a cross functional result oriented team environment
HOBBIES :
Internet & News Paper .
Reading & writing Books .
Debates in Social Issue & Political issue .
Speech
PERSONAL DETAILS :
Name- Naveen
Father name- Sh . Ranbir
Date of birth- 20-10-1999
Unmarried- Marital status
Nationality -Indian
Language – Hindi & English
Gender – Female
DECLARATION :
I hereby declare that the above mentioned information is correct or the best of my knowledge
( NAVEEN ) : :
Skills
C
C++
DHTML
excel
HTML
java
ms- office= ms-word
powerpoint
VB.net
Education
2014-2015

10th at swami Ajranand sr.sec. school Garanpura kalan (Bhiwani)

2016-2017

12th at swami Ajranand sr.sec. school Garanpura kalan (Bhiwani)

2017-2020

B.com at Ch. Bansilal Govt. College for women Tosham (Bhiwani)

2018

computer software at Hartrone Skill center Tsham (Bhiwani)

2020-2022

m.com at F.C. College for women Hisar