The fresh generation must be guided through a streamlined process to indulge in the understanding and the realization of the concepts from the industrial point of view be it in terms with the production or marketing; Quality Control, Quality Assurance and Quality Audit speaks largely on the ability of a product or service to meet consistently or exceed customer expectations to emerge superior in the market.
I'm happy to record my deepest appreciation of the novel initiative undertaken through NEATmet platform to independently assess the soft skills and aptitude levels of prospective job seekers and their practical employability in a changing business scenario where new challenges are now the order of the day and technical competency alone cannot guarantee all round success. The fact that this initiative has the support of Business Forums like the Indian Chamber of Commerce (ICC) with top the top corporates having opted for the Certified Assessment Programs in a big way, I'm sure these programs devised under the under the able leadership of the experts at NEATmet will make significant inroads at the national level and beyond in the days ahead ushering in the much needed mix of technical competency/domain expertise and practical skills among the prospective job seekers benefiting/facilitating all stakeholders involved. It will certainly make life much easier for the Corporate in selecting the most competent candidates.
To speak a few on myself and my association with the industries over a period of almost 40 years, I would refer to the footsteps starting from the schooling days in New Delhi in one of the premier institutions of the country like St. Columba's School, St. Stephen's College and finally the Delhi School of Economics from where I post graduated in Economics in 1978 to join the Corporate world (in the Power Sector). Soon after I had two equal stints of 17 year each with an MNC (ABB group) and the Tata's where I was deeply involved with the Quality Assurance and Business Excellence initiatives working at the capacity of senior levels across various functions like Business Development, Commercial Affairs and Project Management at national and international levels. At the final phase of three years, in Amity University, NOIDA as Head of Quality Audit and have felt how much Quality Control and other checks have evolved the industries.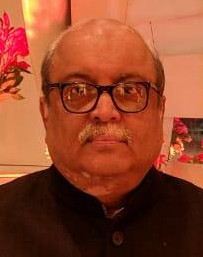 Bhaskar Roy,
Former Project Director, Tata Projects Ltd.,
Divisional Manager, Tata Power,
Sr. Manager, Tata International
Sr. Business Executive, SAE India Ltd. (ABB group)